The Passion For Footbal In Nigeria
Football In Nigeria - In Nigeria, football is the most popular sport. Nigeria's national football team competes for international trophies on a regular basis, and many Nigerian footballers compete in Europe, especially England.
Nigeria is one of the best national teams in Africa, with Mudashiru Lawal, Rashidi Yekini, Jay Jay Okocha, Nwankwo Kanu, Vincent Enyeama, Joseph Yobo, and Mikel John Obi among its many great footballers.
Welcome to Nigeria, where football created in Europe has become a national obsession!
In exercising its rights as the sole regulatory authority for football in Nigeria under the Nigeria Football Federation (NFF) Act 1990, the NFF, which owns the Nigeria Professional Football League (NPFL), granted the League Management Company (LMC) the license to organize and regulate the top tier league in order to meet global technical and commercial standards.
COPYRIGHT_TNB: Published on https://www.thenigerianblogger.com/football-in-nigeria/ by Abeo Bunkechukwu on 2022-05-22T10:01:15.378Z
Following the near-collapse of the Nigeria Premier League (NPL), organized by the Nigeria Football League (NFL), due to persistent legal, contractual, administrative, and financial constraints, the franchise was given.
The NFF formed an Interim Management Committee (IMC) for the League in November 2012, with the permission and assistance of the National Sports Commission (NSC), the nation's sports governing authority, as part of attempts to avoid the top tier professional league's utter collapse.
The IMC oversaw the development and incorporation of the LMC to administer a transparent and economically successful professional league in order to avoid perpetuating the illegality of the now defunct NFL and to prevent running football in a vacuum in the absence of the NPL.
The NFF and the Member Clubs jointly own the LMC. Only teams who fulfill the FIFA-mandated Club Licensing Regulation and are still in the Nigeria Professional Football League at the start of the season will keep their shares in the LMC.
In accordance with the Nigeria Companies and Allied Matters Act, 1990, promoters of the LMC were given 25% shares at the time of incorporation.
As a result, the NFA Chairman holds 5% of the authorized shares as the association's representative, while the Rt. Hon. Nduka Irabor, as Chairman of the interim League Management Committee, retains 20% in trust. Mr. Irabor's shares held on behalf of the LMC will be released as soon as the company's Board of Directors approves.
When Nigeria became a British colony in the early twentieth century, football was introduced.
Despite the British regime's efforts to promote polo and cricket, football had nearly five decades ago become the country's national sport.
Several African countries began or participated in nationalist movements against European/colonial rule during the 1950s, just in time.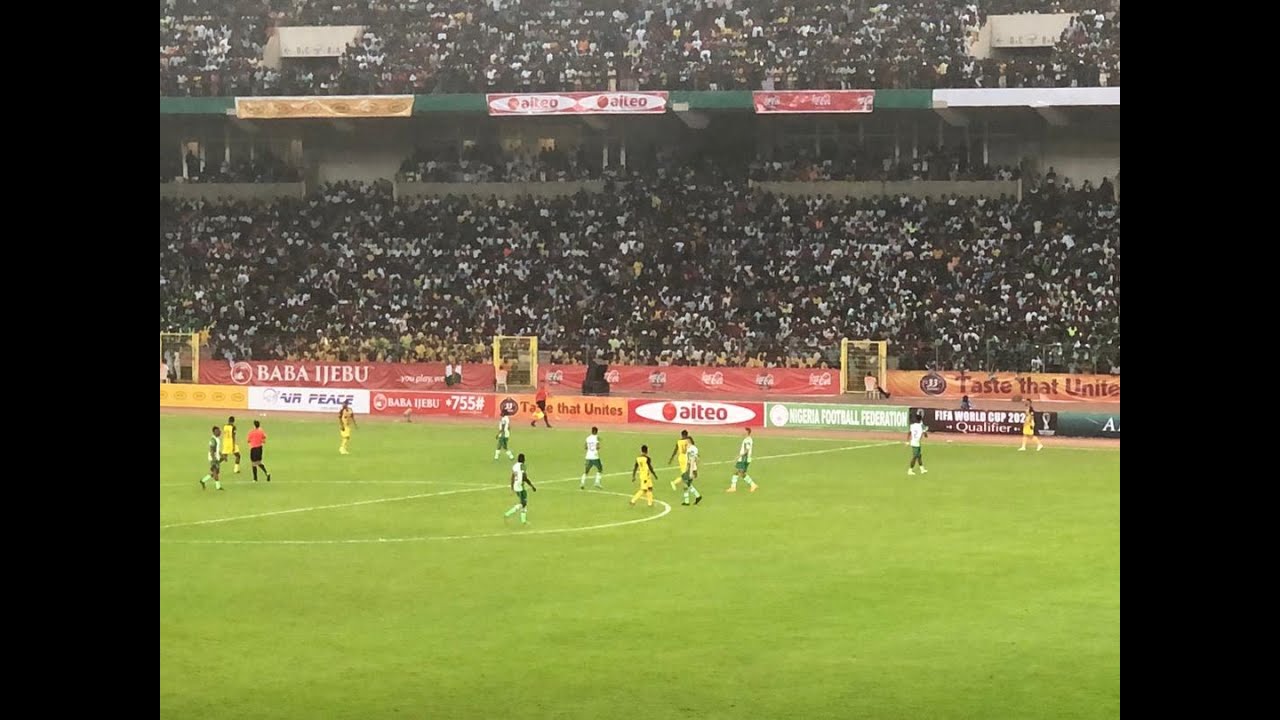 NIGERIA VS GHANA(1-1) - STORY OF THE GAME AS BLACK STARS QUALIFY FOR WORLD CUP
It had been a Saturday. Football was in the air on this particular Sunday.
Two Premiership matches were scheduled to be played in England. Barcelona Football Club was playing another La Liga team in Spain.
In Italy, an exciting rivalry is underway between the two Serie A titans.
The mood in Lagos was strained. You'd think the matches were being played in venues around town in my area of town.
Fans of the European teams were decked up in their favorite team's gear. From one street to the next, they danced, sang, and matched. It had been a carnival.
Last week, I saw personally how out of control this obsession has grown in Lagos.
I've noticed a cult following for European football among Nigerian football fans throughout the years.
It's now approaching fanaticism. And I pick out the Premiership since English football's success has come to characterize the big European leagues. Its popularity among Nigerians has grown to the point of obsession.
Apart from religion, European football is the opiate of the people in every corner of the country.
From the few who followed the Premiership in the 1970s to its near extinction in the 1980s, when the Nigerian League controlled Africa, European football has evolved into a movement.
People now introduced themselves by stating their club affiliation. "I am a Barcelona or Manchester United supporter," a Nigerian will proudly declare.
If you don't identify with any club, you'll receive an odd glance.
I was previously mocked for being a staunch follower of Ibadan's IICC Shooting Stars. That is the extent of the harm being done to our local league.
Nigerian football is being introduced to a new generation of Nigerians. Our League, on the other hand, used to be a big draw. What went wrong, exactly?
It's remarkable how popular these Leagues have become. Premiership matches dominate conversations in every home, business, and on the streets.
Women are not forgotten. The following is also inclusive of all socioeconomic, religious, and ethnic groups.
For example, after Liverpool defeated Manchester United over the weekend, a man from Kano who is a follower of a European team alongside a South Southerner cheered and hugged one another while quaffing many bottles of beer.
It didn't make a difference. Ethnic and political affiliations might take a back seat at that point. It's all about the Premiership.
My neighborhood looked like a cemetery on weekends when the match between two English top clubs was on.
Many Nigerians are looking forward to the Premiership matches this weekend. In Lagos, for example, matches are like carnivals.
Fans of football even wager on their favorite teams and players. The pubs in Lagos are supposed to be packed on match days.
I once went to downtown Lagos and saw a full street covered with Barcelona Football Club murals.
The entire neighborhood was decked out in Arsenal colors. Even the dealers saw an Arsenal shirt. One openly declared herself an Arsenal supporter.
Her husband and children are Gunners, she remarked, while her cousins are "Barca for Life."
On a public bus, I once watched a brawl break out between Ronaldo, Lionel Messi, and Neymar over who was the greatest.
To be honest, I'm not sure what to make of our fixation with European soccer. I must grant, though, that the requirements are fairly high.
Of sure, our football officials can learn from their leagues' organization, management, and financial success.
I'm also aware that the Leagues have aided the careers of some of our local footballers who have had recent success.
Is our fixation with European football, however, healthy? I believe that fanaticism has its drawbacks.
For one thing, our League is practically extinct. However, I recall our leagues being more organized in the 1980s and early 1990s.
I also know that a match between Enugu Rangers and Ibadan Shootings will generate a larger audience than any European derby.
Matches between prominent Nigerian clubs were sold at stadiums around the country. But that is no longer the case; the focus is now on European football.
Even elite local league matches are played in stadiums that are nearly empty. The stadiums are likewise in disrepair.
Such is the state of affairs. Our local league needs to be revived. It's Sooting for Life for me.
Nigeria, being Africa's most populous country and the world's eighth, has an unyielding enthusiasm for sports.
Several decades after gaining independence from the British, it has swiftly risen to become home to some of the continent's best and wealthiest sportsmen and athletic events.
They have won the Africa Cup of Nations three times, the most recent in 2013.
They are governed by the Nigeria Football Federation (NFF).
The Nigerian national football team was rated fifth in the FIFA rankings in April 1994, the highest FIFA ranking ever attained by an African side.
Football has become the country's national sport by 1950. Many African countries began to participate in nationalist movements to challenge colonial control at this time in history.
Football motivated residents in Nigeria to gain political independence and gave them a sense of national pride.
People are also astonished at how effectively the sport has remained a part of Nigerian society through the years, given its fascinating past.
Given how many generations have already grown up with football, there is little question that the passion will be carried down to future generations.
Tell us about your favourite team in your nation and abroad in the comments.
Share:
Twitter

|
Facebook

|
Linkedin