How To Make Better Bet Predictions - Skills To Learn For Bettors
As a bettor, it's important that you know all the important parts of the football markets.
The number of matches has helped the industry grow and given bettors the chance to play on a wide range of markets, with many betting sites offering special deals and odds that are hard to pass up.
In order to help you navigate the murky waters of the markets, we'll go over all you need to know about football bet predictions right here.
If you want to put a bet on a particular outcome, the odds are the ratio between the stake and potential earnings.
COPYRIGHT_TNB: Published on https://www.thenigerianblogger.com/bet-predictions/ by Abeo Bunkechukwu on 2022-10-10T09:16:02.315Z
Odds are determined by a bookmaker. You can choose which to use. They are typically shown as fractions (e.g., 2/1), but they can also occasionally be shown as decimals (e.g., 2.00).
For instance, if you wager $1 and the outcome of the event has odds of 2/1 (or 2.00), you will win $2.
Every week, thousands of football games are played, and there are many more markets available to bet on thanks to bookies who give a wide range of odds on each and every aspect of contests.
The results of games and things that happen during games, like the total number of goals scored, corners won, red and yellow cards shown, and specific goal scorers, will determine their values.
Numerous different bookies offer ongoing promotions and aggressive odds in an effort to help you place the best value wager.
If your bet wins and the result of the event is confirmed, you'll get paid for both your original bet and any money you made from the odds.
Numerous additional bet options are available throughout, including accumulators, which let you combine several selections into one wager with a significant odds premium.
The vast majority of football markets offer this. We'll go over the most common football wager types in the section below.
Picking the outcome of a football game is the easiest way to wager on football. You can wager on one of three possible outcomes: the home team winning, the away team winning, or a tie.
It's important to remember that match bets are settled based on the outcome after the first 90 minutes.
If the scores are tied after 90 minutes, the draw is the winning bet, no matter what happens in extra time or on penalties.
Betting builders, one of the more recent innovations in football wagering, have grown in popularity over the past few years.
These wagers, which are also known as same-game multiples, are actually an accumulation of results from a single match rather than a number of matches.
Due to the large number of possible outcomes, these wagers have a lower likelihood of winning.
They are best, though, if you know a lot about both teams and want to bet on a lot of different things at once, like the total number of yellow cards, corners, and goal scorers, instead of betting on each market separately at higher odds.
In bet builders, player props are an additional option that we will cover below.
Additionally, player props are growing in popularity as a standalone betting option.
Through the introduction of a comprehensive collection of markets for numerous Premier League and international matches, this serves as a means to demonstrate how the football betting industry has continued to develop.
This is distinct from the markets for goals or cards, and offers the chance to wager on players to take a specific number of shots, tackles, or even offsides.
A number of intriguing prop markets, such as how many free kicks, goal kicks, and throw-ins there are in a game, are also constantly expanding.
Now, you can also bet on how many passes a player makes during a game. This could be an interesting bet to watch and gives customers the chance to do their own research before placing the bet.
When the odds are better, many bookies use these bets to give players more value, but you should be careful about how much you bet on these bets because football can be very unpredictable.
An Asian handicap bet is one in which your choice must surpass a "handicap," and what makes the bet special is that it completely rules out the chance of a draw in terms of betting.
Each team is given a plus or minus number by the bookies to indicate their handicap.
There are two types of handicaps: full goals (such as +1 or minus 2); and half goals (+0.5 or minus 1.5).
The best way to explain how each functions is with a small example.
Whole-goal disadvantage

Arsenal +1, Liverpool-1

The figures next to each team are applied to their score in the match.
If Liverpool wins by two goals or more, you win if you bet on them. If they lose or draw, you lose.
If they win by a solitary goal, the minus 1 cancels it out, and if the handicap result is a tie, you get your money back.
If you bet on Arsenal, you win whether they win, tie, or lose by just one goal. If they lose by three goals or more, you lose. And you get your stake back if they lose by a two-goal margin, which is cancelled out by the +2, making the handicap result a draw.
A whole-goal handicap better offers the safety net of your stake being restored.
Half-goal disadvantage
Arsenal +1.5, Liverpool-1.5
You win if you wager on Liverpool and they defeat their opponent by two goals or more.
A victory by one goal, a draw, or a loss results in a loss.
If you wager on Arsenal and they win, tie, or lose by a solitary goal, you win. You lose if they lose by two goals or more.
A half-goal handicap bet completely eliminates the chance of a draw.
A European handicap is comparable to an Asian handicap, but there are two key distinctions: first, the draw is still an option, and second, the handicaps are always whole numbers.
Again, a simple example is the easiest way to explain how it operates.
Arsenal +2, Liverpool minus 1, and draw minus 1.
If Liverpool wins by two goals or more, you win if you bet on them.

If Liverpool wins by one goal, your wager on the draw is a winner.

If you wager on Arsenal, you win if they triumph, tie, or suffer a narrow defeat.

Half-time/full-time
You can wager on either the first half's outcome or the second half's outcome. For one or both halves, you can wager on the home team, the away team, or the draw.
This wager is intended for more seasoned football fans who have the foreknowledge to predict the teams that perform well or poorly at the beginning or end of games.
With this kind of bet, it might also help to know the starting lineups and whether any key players are missing because they are sick or getting some rest.
To boost your chances of winning, you can wager on two of the game's three possible outcomes. The pairings are:
A team at home or a tie

home team or a tie.

Away team or home team?
You will receive payment if one of your combinations is successful. Even though the odds of winning are higher than when betting on just one match, this is a good bet for gamblers who want to take less of a chance.
One of the most common types of football betting is the accumulator, which combines numerous selections into a single wager.
This is due to the fact that they have the potential to give large returns for modest investments because the gains from each pick are staked on the next one.
The obvious danger is that in order for the bettor to earn a payout, all bets must win.
For instance, you might choose four teams who you believe will win games and who are all valued at even money.
Your total return, including your stake money that was returned, would be $8 if you had wagered $1 on each team winning in four separate bets.
The $2 from Team A's winnings would effectively be placed on Team B, doubling the return to $4, and this would double again for Teams C and D, bringing the total return to $16.
However, if you were to place a $1 accumulator on all four winning at even money, the return would effectively double to $4.
It is clear why accumulators are desirable bets given that the payout would grow to £81 if all four teams were priced at 2/1.
See our thorough list of the top accumulator betting websites.
This is a wager on a certain player scoring during a game, as the name implies.
You can wager on a variety of outcomes, including your choice to score the game's first or last goal or to do so at any point.
There is obviously a higher likelihood that they will score at any point, so the odds will be lower.
These bets are often worth making when a player is in good form or when a team is better than its rivals overall, which makes it more likely that a player will score.
Bookmakers frequently have nice offers to go with some of the markets within goalscoring and boosts throughout the various matches, depending on how they're going. You can choose from any of the players on the field.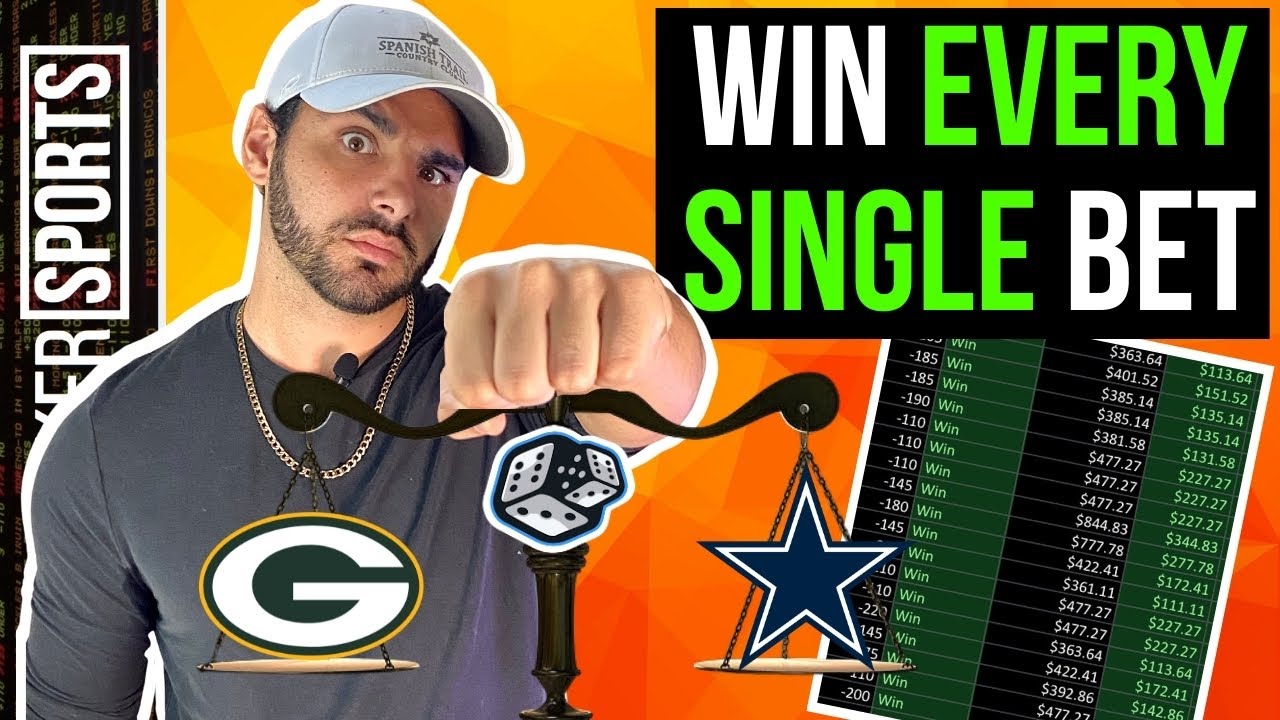 SPORTS BETTING STRATEGY THAT ACTUALLY MAKES YOU A PROFIT EVERY DAY! (3- Steps To GUARANTEE YOU WIN!)
A correct score wager entails predicting the ultimate result of a game. In cup matches that potentially go to extra time or penalties, keep in mind that this is the result after 90 minutes.
Even though the odds for "exact score" bets are often good, it is not easy to guess the exact score.
A scorecast is a wager that includes picking the winning goal scorer and the final result. You may wager on Mohamed Salah to score and Liverpool to win 2-0, for instance.
Again, because you are placing a wager on the likelihood of two occurrences, the odds on such bets are higher. You can select the goal scorer in a scorecast to come in first, last, or at any moment with some bookies.
A Wincast is identical to a Scorecast, except that the outcome of the game is chosen rather than the actual score.
Because it is simpler to forecast the outcome than the scoreboard, the odds won't be as high as they would be with a scorecast.
This is a bet on how often something specific will happen during a game, like goals, corners, or yellow cards.
You can wager on whether there will be more (over) or fewer (under) than the base number that bookmakers assign to a match.
Since the starting point is never a whole number, there are only two possible outcomes: over or under.
Therefore, if you bet on Over and three or more goals are scored in a game when a bookmaker is providing Over or Under 2.5 goals, you win.
However, you lose if there are no, one, or two goals scored.
Similarly, if you wager on the Under, you win if there are zero, one, or two goals scored and lose if there are three or more.
Here, you can wager on how a game will turn out, but if it's a tie, you'll get your stake back. The chances will, however, typically be lower than in other markets as a result.
What are the odds for the managers and players listed below?
Numerous bookmakers will offer customized odds on specific off-field events.
One common market is Next Manager to be Sacked, which goes without saying, or Next Manager, where you may wager on the candidates for an open position.
Similar markets exist for players who are expected to depart their clubs during the popular transfer windows. Additionally, there are other markets for top goal scorers in international events.
Keep an eye on the websites of various bookmakers to see what they have to offer.
As the name suggests, in-play betting is when you bet on a result while an event is happening.
For example, you could bet on which team you think will score next in a game you are watching on TV.
The next goal scorer, which team will win the next corner or throw-in, and which player will receive a yellow card next are just a few of the markets that bookmakers provide.
On in-play sites, there are some fantastic markets to watch, such as "corner races," and on bet9ja, there are some specials in the prop markets accessible, like shots and player shots.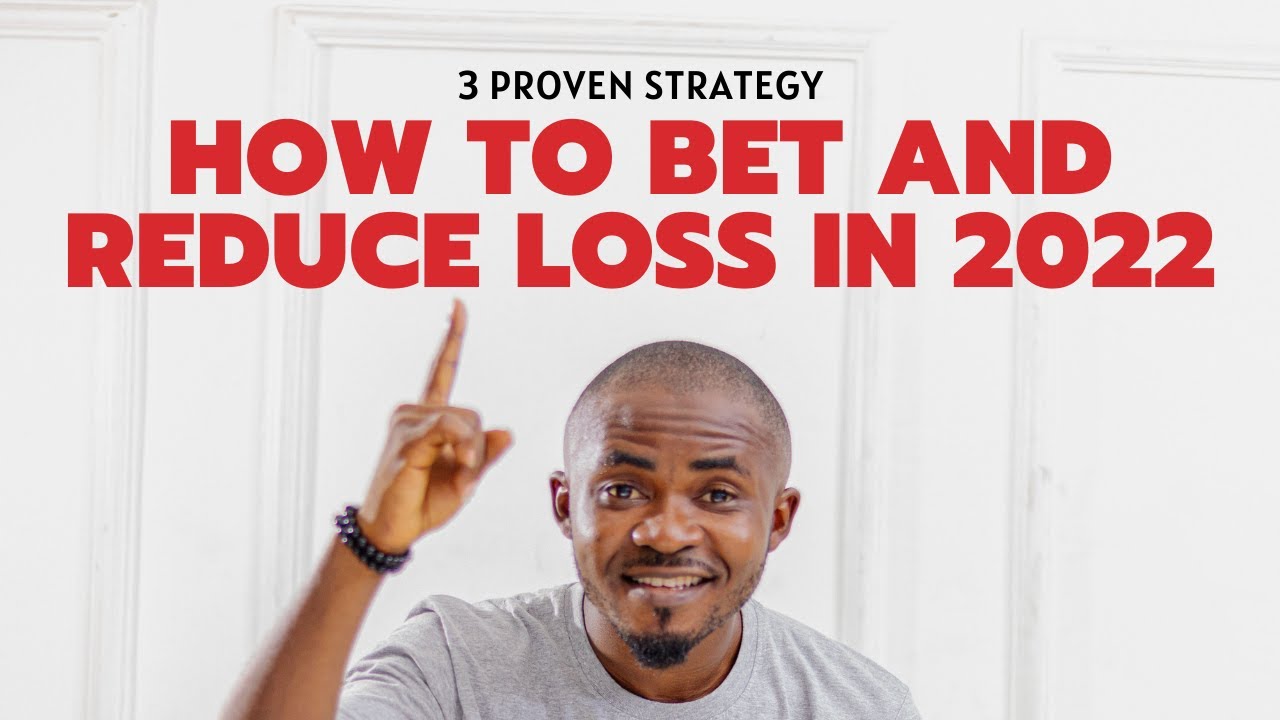 3 proven strategy to win your bets and reduce loss in 2022 | The Ultimate Betting Strategy
Walk away if you don't have this. Even though you may be positive that a 1.25 favorite will prevail, do the odds being provided represent a good deal?
There are several instances where casual bettors have said, "This team can't possibly lose this game."
They may be true favorites, but does that mean their chances of winning outweigh the odds being offered?
Betting with this mindset is somewhat like claiming that an expensive wide-screen TV was a good deal just because you really, really, really wanted it. It was unsuccessful.
Although value is a straightforward notion, the majority of bettors don't grasp it. Maybe it's a good thing, because this "square" money can skew the market in a way that creates great opportunities for the small number of gamblers who can spot value.
To be able to see value, you have to be able to consistently and methodically spot situations with very high odds and take advantage of them.
In theory, this is similar to successful stock trading in that it makes sense to purchase a certain stock when it is cheap because this indicates that its value is likely to increase in the future.
Finding undervalued teams and, in a sense, "buying their stock" on match days is your responsibility if you are a sports betor.
Finding value essentially involves assessing probabilities better than the market does. Although it would be challenging to do so for each game and sport, it is not required.
Your ability to forego games with poor odds gives you a significant advantage over the bookmaker, just as you don't have to buy all of the stocks on the market.
At the very least, those in the most well-liked leagues must have odds available from the bookmaker.
Value spotting is the hardest skill to get good at in this business, and it takes a lot of practice to do it consistently. You won't have a systematic advantage until you've gotten good at finding value consistently.
You probably shouldn't be a betting guy either if you've ever remarked, "I'm not a math guy, but..."
While many gamblers can succeed by relying just on intuition and feel, in order to succeed over the long run, you need a workable staking plan and you need to know what the odds mean in terms of probability.
It's a numbers game, in other words, and you should have a basic understanding of division and multiplication.
Even if you don't know much about football, you can learn about games by viewing highlights on YouTube, looking up results on Google, and using different football apps.
Your knowledge of football will be aided and improved as a result.
As a result, prediction will be simpler since you will have a better understanding of how football functions from the moment a game begins to the decisions made by the referee during play.
People frequently make the error of rushing their match predictions. Doing a quick check before placing a bet is a bad idea because there is a good chance of losing.
So, try your hardest to be patient by carefully looking for games with good odds and going with your gut when choosing which games to predict.
Nowadays, all social media platforms are information sources, and the internet is a veritable information hive.
Other than several press releases and conferences, Instagram, Twitter, and Facebook are your comprehensive information sources.
Fans are rarely informed of teams' situations through these channels.
The match may be frequently discussed among footballers from the two teams. You can get useful information about the club culture and other factors that might support the team in question from their posts.
Additionally, you can learn more about the team lineup before it is revealed by the media.
It will provide you with the opportunity to bet when the odds are favorable.
A common and straightforward approach to wagering on sports where a draw could occur is with 1 X 2 bets.
The 1 designates a home victory, the X a draw, and the 2 an away triumph.
In contrast to Asian handicaps or totals, 1X2 bets don't try to even out differences in how good a player or team is thought to be.
With an average accuracy level of above 80%, is Bet9ja the most reliable prediction site offering the most accurate football forecasts in the world.
Many other internet forecast sites are unable to match this level of precision.
Making a bet on both outcomes is one approach to winning with a guarantee. Place a wager on a team's victory and the equivalent amount on the team's defeat.
You'll win in any case, and you might even more than double your money.
Football betting is quite accessible and offers a wide range of markets and bookies, making it simple to get started.
As long as you stick to betting on the hundreds of thousands of football games played worldwide, betting can be a lot of fun.
Share:
Twitter

|
Facebook

|
Linkedin